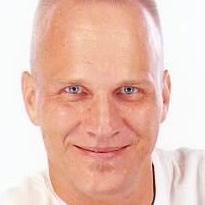 Three Sites - Three Passions
Personal Blog: Life, Family, and Faith
My personal blog troy.pesola.us is where I share my ramblings on life, family, and faith. The posts are sporadic, but heart-felt.
Wellness Advocacy: Get Fit For All Of Life
I've lived my life as a cube dweller and fought the battle to stay in shape to be able to enjoy all of life. Being an business consultant, process wonk, engineer, and closet computer geek often leads to endless hours sitting.
Cube Dweller Fitness is a wellness advocacy company helping corporate and industrial athletes get and stay in shape while working full-time. Get out there and enjoy all life has to offer.
Business Consulting: Helping Wellness Practitioners Grow
Throughout my career I've helped people turn dreams into reality. My specialty is helping people break through problems and plateaus. I've done that in multiple industries and settings.
MobiusLife is my coaching and consulting practice that helps wellness practitioners grow their practice.